Greetings, Miners!
Welcome to the Official Miner's Haven Wikia!
Feel free to make yourself comfortable by surfing through articles on this Wikia. If you feel anything is missing from that page, hit that edit button! Your contributions help to make the Wiki better for all readers who come here.
Before getting started, please remember to read the
Rules
and
Editing Guidelines
. People with a registered FANDOM account can interact with our community via the comments section either for help or good 'ol laughs.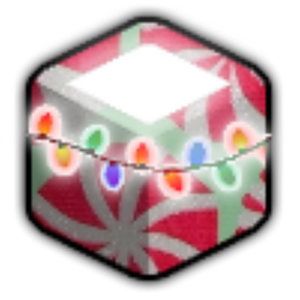 The Christmas Event is here! Check out the
changelog
.
What is Miner's Haven?
Miner's Haven
is a Roblox sandbox tycoon game created by Berezaa Games, released publicly on June 12, 2015.
In this game, you use a variety of droppers, upgraders, and furnaces to make the most money possible! You can also purchase items from the in-game shop to decorate and enhance your base. New features and community-created items are constantly being added, and seasonal events are a staple to the experience.
If you want to experience the game yourself, you can do so by clicking here. Have fun!
New to Miner's Haven?
You're in luck, because you have come to the right place!
This wiki contains in-depth information on every item in the game, as well as fleshed-out changelogs for updates! If you have any more questions, you're welcome to check out our forums as well as our official Discord server.
Notable Points of Interest:
Also, if you're a first-time player, try out some community-made cash-making strategies here!
Sister Wikis:
BLOXY Award Stats
Community Excellence Award (2016 Winner)
Game of the Year (2016 Nominee)
Best GUI (2016 Nominee)
Most Time Playing (2016 Nominee)
Most Time Playing (2016 Nominee)
Favorite Breakout Game (2016 Nominee)
Miner's Haven (as of 6 December, 2019) has been:
🎮 Played 139,000,000 times
👍🏼 Liked 391,000 times
⭐ Favorited 1,000,000 times
Recent Activity
Miner's Haven Trailer
News and Announcements
The assets for Miner's Haven is now open source! Learn more
here
. Also, documentation of Miner's Haven's Assets will be on the
Open Source Game Assets
page, any contributions to the page, like how items like Schrodingers or Gate of Eclipse Work (according to MH's code), would be very appreciated!
---
The Advent Calendar is up and running! Redeem prizes by logging in on all 25 days in order to receive rewards, such as uC, clovers, boxes, or exclusive items!
---
With fresh faces comes fresh content! OutOfOrderFoxy and TalonMidnight are now leading the future of Miner's Haven, with Berezaa still involved in the development process.
Stats
800 articles with 153,694 edits
4,947 images uploaded
1,171 active users
Community content is available under
CC-BY-SA
unless otherwise noted.